Shrubhub Design Gallery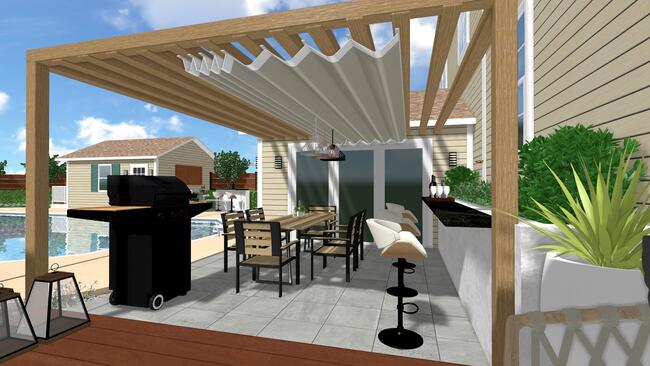 New Hampshire
Entrusted with the task of maximizing comfort and functionality, our team worked diligently to revamp our client's outdoor space.
We achieved a fresh and pristine look for the pool and decking and added an outdoor kitchen area to enhance the entertainment experience.
The raised planter beds and the green wall add a vibrant soul to the yard, creating a relaxed and peaceful ambiance throughout the space.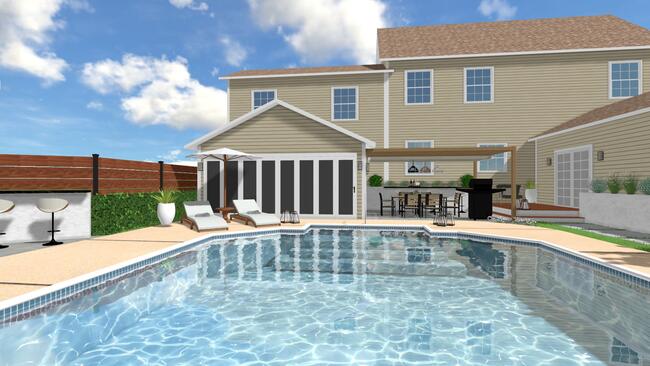 New Hampshire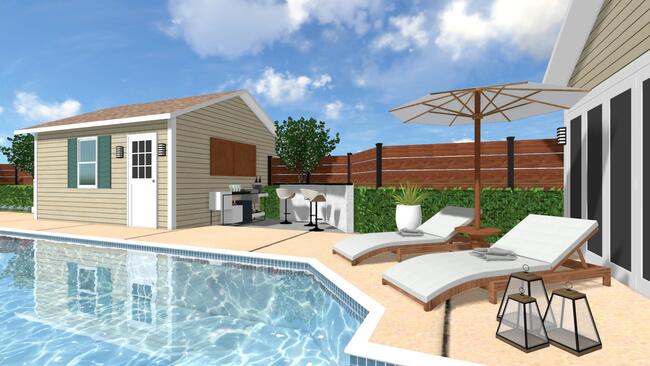 New Hampshire