Shrubhub Design Gallery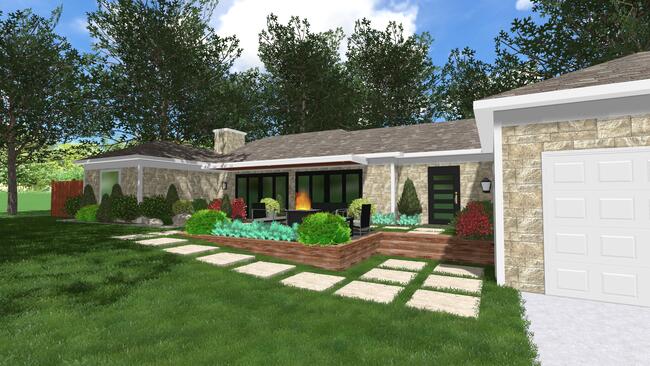 Indianapolis, IN
The owners of this Indianapolis home show how front yards are not just for show - they can also serve as a fantastic spot for entertainment.
One of the main features that immediately catches your eye is the cozy fire pit area, which adds a unique and inviting touch to the front yard.
To create a strong impression, we designed an elevated front porch that accentuates the slope of the yard. We also utilized the retained soil to create raised gardening beds that showcase gorgeous, vibrant plants.