Shrubhub Design Gallery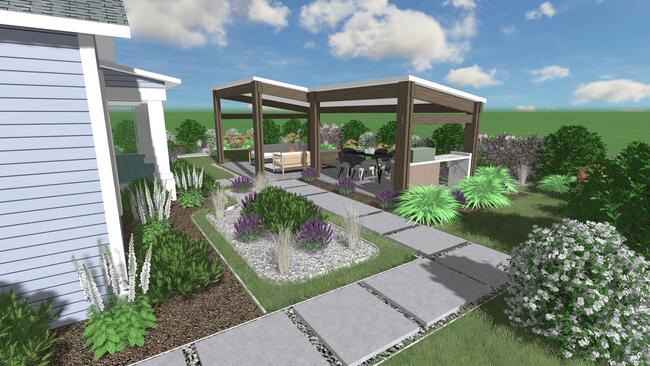 Frankford, DE
We've seen all sorts of approaches - from hardscape-focused to greenery-focused. But with this design, we've combined the best of both worlds to create a backyard that truly has it all.
Our goal was to strike the perfect balance between hardscape and softscape, and that's exactly what we did!
The homeowner chose to go for the best two features of entertainment, a fire pit, and an outdoor kitchen.
We took it a step further and added a simple yet elegant pergola, making the space usable any time of the day and year-round.
We finalized the design by creating a border of carefully picked lush plantings for a private and attractive space.