Shrubhub Design Gallery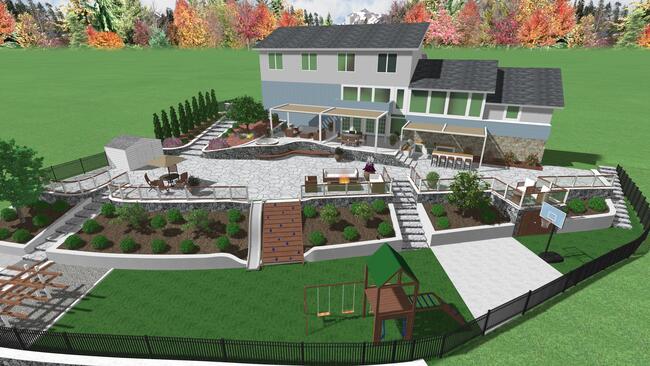 Connecticut
Slopes can waste a yard's functionality and aesthetic potential, but in this design, we made sure every section of this sloped space is utilized to achieve the highest function and the best appearance.
The multi-leveled design allowed the creation of a space that will be enjoyed by all family members as the upper level was used for adult hang-out and dining spaces with stairs leading to a beautiful water view.
And because we know kids don't want to climb stairs we used the slope to give them a bit of a challenge with a climbing board and a slide leading to a fun play area.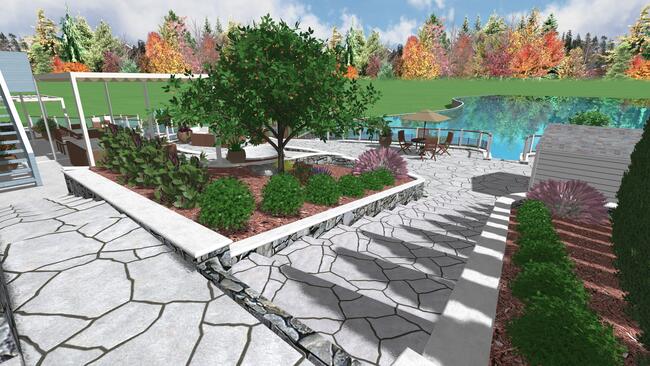 Connecticut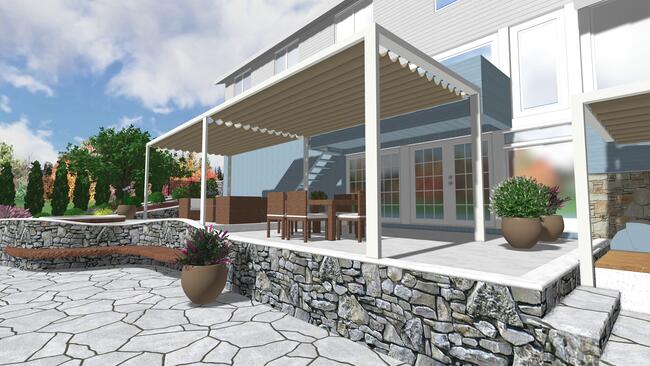 Connecticut