Shrubhub Design Gallery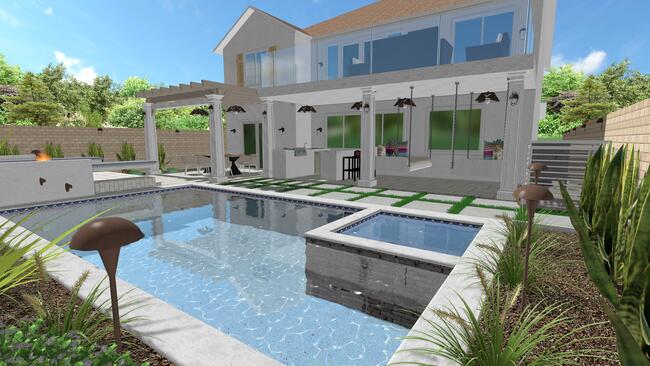 Stevenson Ranch, CA
In this design, we portray functionality at its finest.
Designed as a retreat-like haven, this new swimming pool area embraces the beauty of the surrounding garden beds and also boasts a luxurious aesthetic.
Other design features like the shaded seating area, hanging porch bed, cushions' pops of colors and patterns, and this sleek kitchenette all add depth, texture, and interest to the space.