Window boxes, Shade, and other New York yard design tips.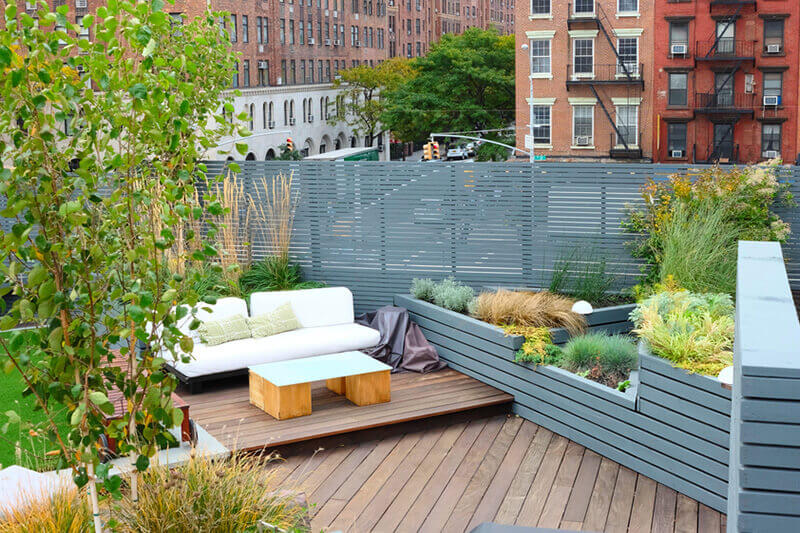 Having a small yard or garden area in New York can be discouraging - especially if you're coming from out of town and you're experiencing major nature withdrawals.


It can seem as if any major landscaping ideas are a pipe dream, and while you may not be able to get too carried away, you can optimize the space you do have and make it appear much larger than it is.
Being confined to our homes has only solidified the importance of having a space that allows us to feel at peace. Just because you don't have a huge space (or even much space at all), doesn't mean you can't have a yard and landscaping that brings you joy.
A small yard shouldn't crush your desire to have an outdoor space. It will just take a bit of planning and, of course, some imagination.
Grow Up, Not Out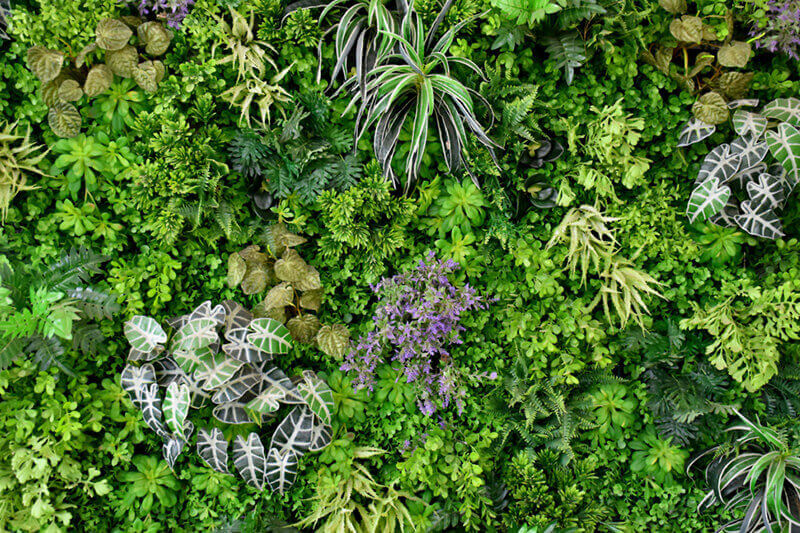 If your yard is lacking horizontal space, go vertical!
Some small spaces such as patios can benefit from wall planter, and if you have the room for it, a plant or small tree that grows upward so over time it doesn't take up too much prime real estate.
Get creative with miniature cascading fountains, twilight lights, and some bold new base paint.
Leave Some Room
While plants and hardscaping will certainly help optimize your yard, too much can feel claustrophobic, busy, or chaotic.
Whether you create walkways or a spot that feels clear and open, be sure to leave a little breathing room for you, your plants, and your guests. After a particularly hard day, having that extra space can make all the difference.
Give Yourself A Nook
If you have the space to allocate a section of your yard for sitting or lounging, you can create a place for you or your guests to sit back and enjoy the surroundings. Think cozy reading nooks or a bistro table and chairs. Hanging plants, string lights, or other welcoming decor items can really shape your space and allow you to bring a bit of creativity to your yard.
This cozy, little area will bring a bit of intimacy to your yard and break up the space by creating zones.
Create Some Shade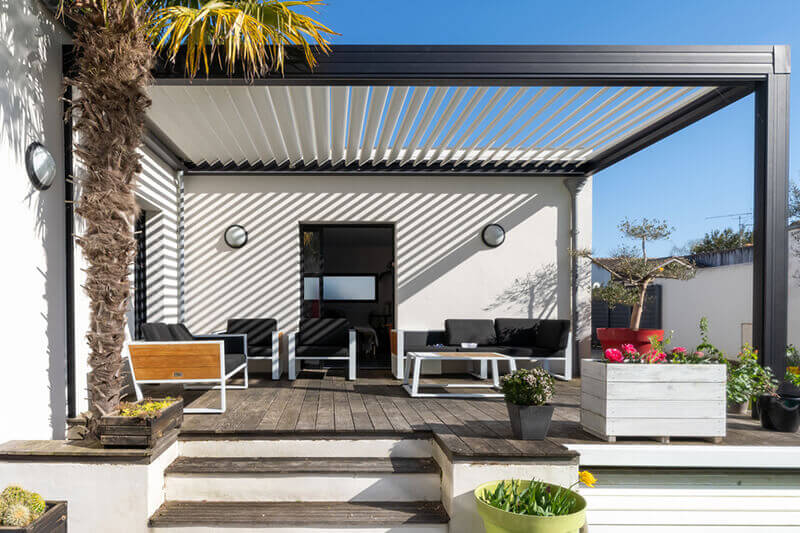 What better way to escape the hot New York Summer Sun than underneath a welcoming pergola or arbor?
Bonus, they can also bring height and a bit of drama to your yard. They're both perfect options for small yard landscaping as they don't completely block your sunlight but they offer a bit of shade.
If you want more shade and have enough height so it won't be too overbearing, an umbrella can also help you create a shady spot where you can hang out whether the sun is beaming or not.
Use Window Boxes
Window boxes aren't just for windows! You can place them on a porch, around the perimeter of your patio, or hang them from the deck railing. Since horizontal space is limited, using window boxes will allow you to bring flowers, plants, and herbs to your yard without sacrificing much space.
Of course, if you have any windows that would benefit from a window box, you can use them the traditional way, too. Sunny, windows, and balconies, and patios are the perfect places for window box planters.
The Easiest Way to Get the New York Yard or Garden You're Sure to Love? 
Have an Expert Design it For You!
The right planning can easily turn a small yard into your backyard oasis. And if you struggle with figuring out where to start or how to bring your landscape wishlist to life, the experts at ShrubHub Landscape Design are standing by to layout your brand new yard in a clean 2D design for just $89.95.
And even better news? ShrubHub Design Experts are now available in Albany, Buffalo, New Rochelle, Rochester, New York City, and More:
Hempstead
Brookhaven
Oyster Bay
Yonkers
Southhampton
Manhattan
If you live in the state of New York, chances are ShrubHub landscaping is servicing your area. (Even if you're across the river in the Garden State, ShrubHub yard design is perfect for your New Jersey home).
Check out Shrubhub.com today and see if they're design service is right for you!
No matter the size of your yard - or your budget - ShrubHub is here to help.